Špindlerův Mlýn lies in the valley where the Dolský stream joins the river Elbe. The town is protected on all sides by the mountain ranges: Kozí hřbety, Pláň, Krkonoš and Mt. Medvědín.
The Krkonoše and its deep forests belonged to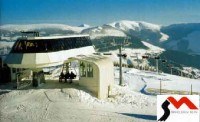 the Czech realm. The oldest reference about its first inhabitants, which were the Slav tribes, comes from the 6th – 3rd centuries BC. The provost's residence was established by Benedictines in Vrchlabí in 1241. Two important merchant tracks led over the ridges of the Krkonoše. The discovery of ores and gemstones lured many foreigners there in the 16 century. It is believed that the legend about the famous fairy-tale character Krakonoš – the lord and guardian of the mountains – came into being at that time as well. The mining expert Kryštof from Gendorf, who enjoyed the favour of the Habsburgs, also came there and later took over the whole area of the mountains.
He rebuilt the old fortress in Vrchlabí into a castle with four corner pinnacles in 1548. He also began felling of the trees and supplied mines with wood.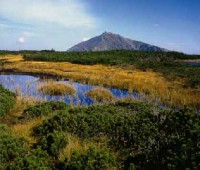 Glass-making was booming simultaneously with mining industry. The Harrachov glassworks has remained renowned since. Later, with the decline of mining, livestock pasturing spread on extensive bald patches left after the felling. Many shepherd chalets were built for example Luční bouda, Martinovka and Brádlerovy boudy. After the Thirty year war the Krkonoše estate belonged to Albrecht from Valdštejn and after his assassination to the Morzins.
Opening hours of the restaurant Country Saloon in Dvur Kralove
Monday - Thursday: 10:00 - 23:00
Friday: 10:00 - 24:00
Saturday: 11:00 - 24:00
Sunday: 11:00 - 22:00
Our restaurant is non-smoking
Book by calling +420 499 321 596
Dogs are welcome in our restaurant
Do not be worry about your pets! They are also welcome here!!